Eco-flooring Resysta is manufactured according to Modern technology from Germany, is water resistant, and can be used for swimming pools and outdoor areas. Have met the strict technical needs and requirements for protecting the ecosystem in the future.
Particular composition with exceptional manufacturing standards to meet the high standards in buildings and buildings requiring modern aesthetics. Global Building Materials Company is pleased to supply Resysta wood quality quantity for the Vietnamese market.
Eco-friendly water-resistant wood, also known as water-resistant wood, pool deck wood: the main ingredient is 60% rice husk fiber + 22% sea salt + 18% mineral oil, entirely environmentally friendly components as well. as resistant to the harshest climates. Insects and molds cannot penetrate, do not warp, or crack. The most memorable thing about Resysta wood is that it gives "the feeling of natural wood."
1. SPECIFICATIONS ECO WOOD RESYSTA
Like the natural model, Resysta eco-wood is used as Outdoor Wood – pool decking – water resistant and can be sawed, drilled and chiseled, etc. However, there is one decisive advantage: RESYSTA eco-wood Does not crack or crumble, and the wood-cutting waste is 100% recyclable.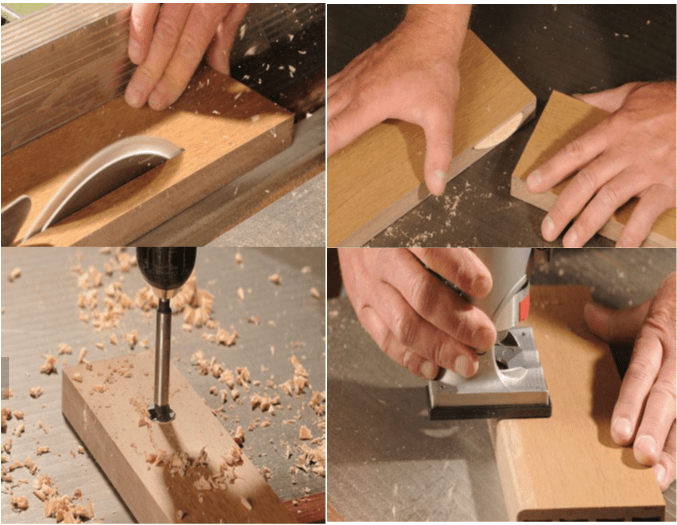 Resysta Wood is LEED (Leadership in Energy and Environmental Design) certified – developed by US green buildings, a certification program for construction companies wishing to build green buildings foliage or retrofit existing buildings to meet environmental standards than standard environments better.

Resysta wood has met the strict technical needs and the requirements of protecting the ecosystem in the future; the diverse processing capabilities meet all designs and customer needs, such as natural wood. Natural, and wholly overcome the weaknesses of wood.
2. WOOD RESYSTA – THE BETTER WOOD 
Water-resistant wood produced by modern German technology, wood Resysta – eco-wood used to install waterproof swimming pool decking has met the strict technical requirements and the requirements to protect the ecosystem in the future.
One ​​ring The vast belt of tropical rainforests covers our earth. It is home to countless animals and plants, some of which have yet to be discovered. This "green lung" stores a large amount of carbon dioxide and is necessary for global climate regulation and conservation. However, as long as the demand for tropical timber increases, saving the rainforest is more accessible said than done. With Resysta, everyone can help keep the rainforest. Resysta is 100% wood-free. This means that no tree has to be cut down for it.
3. RESYSTA WOOD AWARDS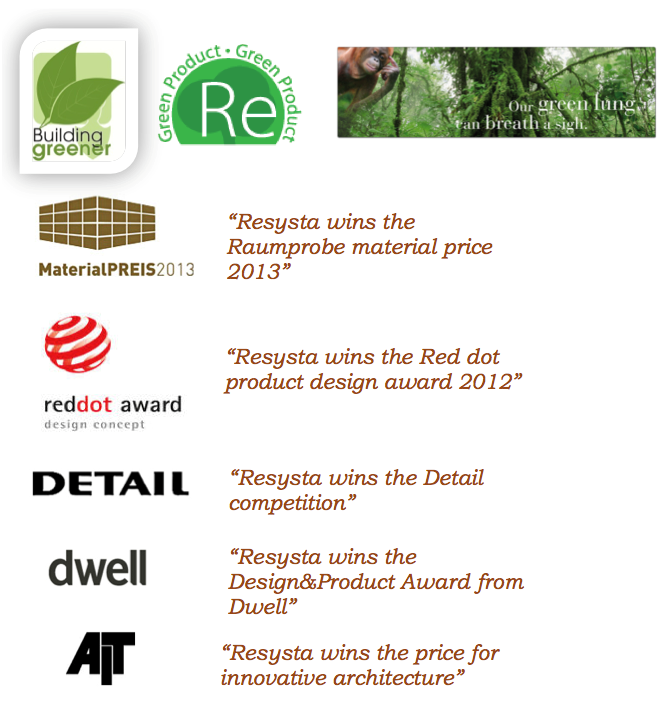 4. RESYSTA WOOD COLORS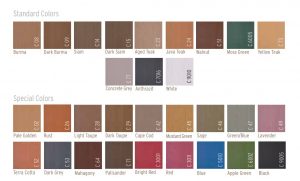 Resysta Eco-Wood color system (Water-resistant wood_Swimming pool flooring_Outdoor wood) is diverse, with many choices. The paint color from water-based is entirely natural and environmentally friendly without peeling or fading and can be completely changed according to your requirements. Combining two coats of paint, color coating, and protective paint ensures brightness and color standards over time.