Technical Data
Roof sheet length

1,320 mm

Usable Length

1,265 mm

Roof sheet width

420 mm

Usable width

368 mm

Usable Area

±2.2psc/m2

Minimum slope

12°

Mass/m2

±6.6 kg
AHI Decra Zincalume is the manufacturer of  Decra and is the world leader in steel roof tile production and technology. Our product range includes a variety of roof profiles to complement all home styles. Decra stone-coated steel roof tile is made from aluminum-zinc coated steel, conforms to  AS 1397:2001 standard that provides superior corrosion resistance performance, and is coated with acrylic basecoat, natural/ceramic coated volcanic stone chips and acrylic overglaze.

Decra AHI Classic
Outstanding features
AHI Decra stone-coated steel tile is made of aluminum zinc alloy should Zincalume, so its strength is 4-5 times normal. Therefore, it is especially suitable for areas with hail or roofs near golf courses.

AHI Decra is lightweight, about 6.4 – 7 kg/m2. This helps to save costs for the structures below.

The interlocking system helps to create a strong connection between the roofing sheets together and the roofing truss system below. Helps the roof system subject to the conditions of wind, storms, and cyclones. 

The roofing sheet is covered with a layer of natural crushed stone on the finished surface, reducing heat absorption, so it is not hot.

Various colors, high color fastness due to stone veneer's natural color, UV resistant.

AHI Decra stone-coated steel tile has noise resistance, reducing noise to the maximum, different from other common roofing sheets.

No mildew, no corrosion, adapting to the roof near the sea, durable under the corrosive environment of sea salt.

Fast construction, simple, high product life, no maintenance required.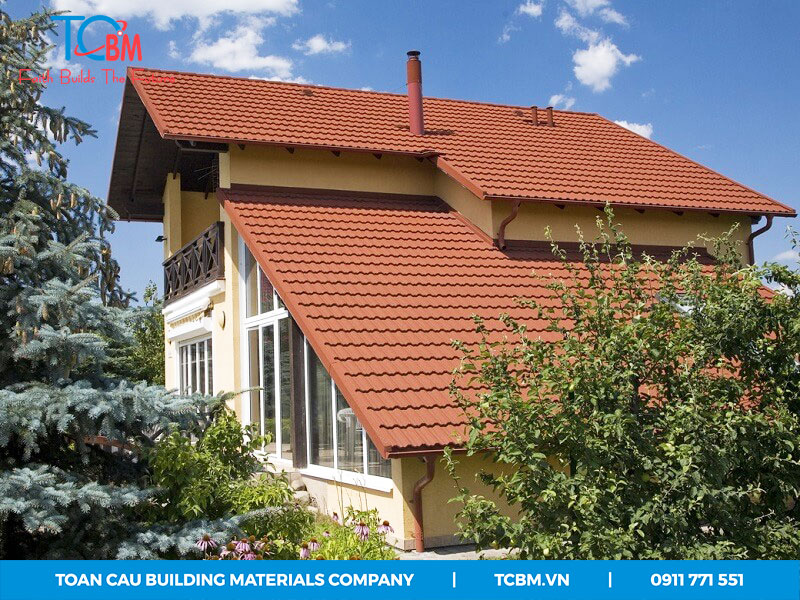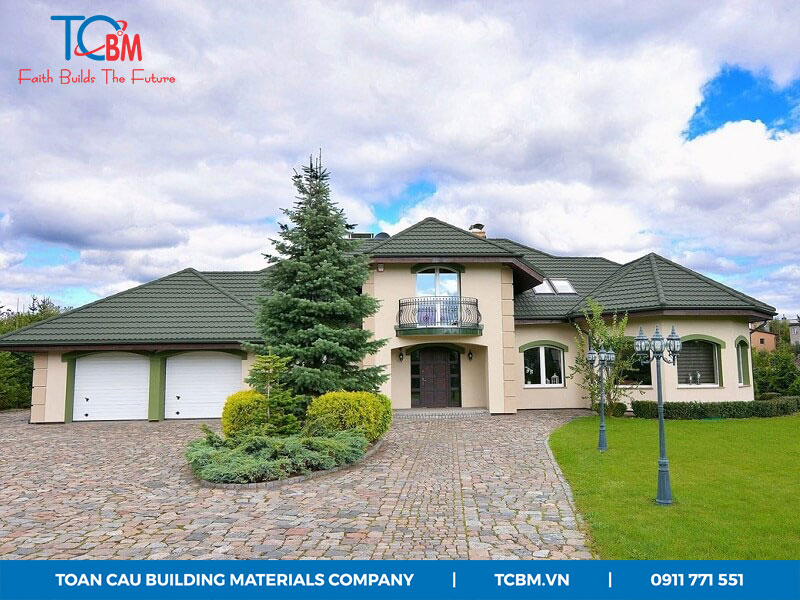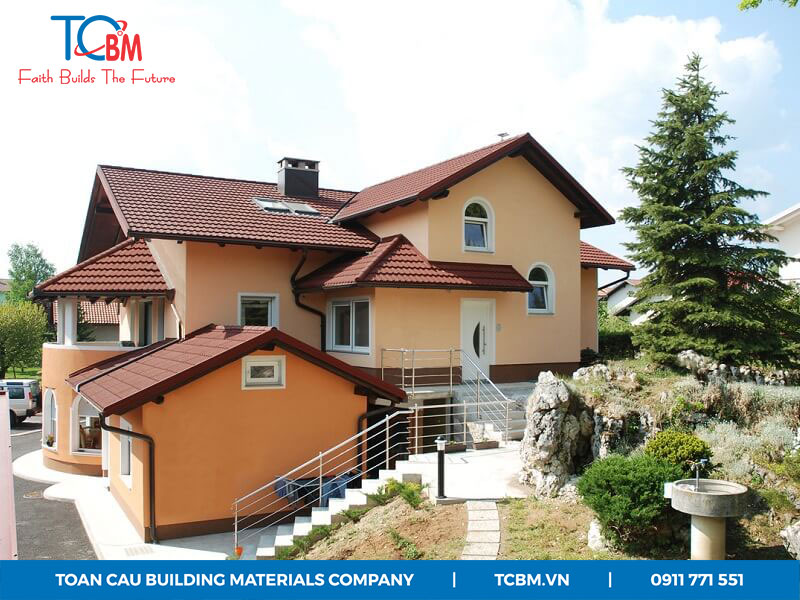 Standards
ASTM G26, ASTM D2247, ASTM B117, ASTM E108.

Class A & B.

UL 790.

Hurricane Test by Construction Research Lab. Inc, Miami Florida, USA.

Cyclone Loading Test to the Wind Loading Code, Australia.

Hailstone test by CSIRO, Construction and Engineering, Australia.
Contact TCBM at hotline 0911 771 551 for advice and quotation.