Technical Data
Material

PVC

Length

110-115 mm

Cover Diameter

500 mm

Norm per m2

18 pcs

Weight

360g/pcs

Roof Slope

> 25°

Package

18 pcs/pack/1m2
Introduce Centro Thatch
CentroThatch is made with PVC. This is a robust and durable material, ensuring high resistance to fire, mold, and weather conditions. This roofing requires significantly fewer resources to maintain compared to traditional natural thatch roofs. This makes Centro Thatch more environmentally friendly. Installation of roofing is easy and efficient as the material is flexible and few tools are required.
Centro Thatch
These roofing solutions have been installed worldwide, attesting to versatility and user-friendliness. Thatched roofs recreate the idyllic atmosphere of being immersed in nature. At the same time, with the durability of synthetic thatch such as CentroThatch, designers and architects are given the scope to create stunning yet practical building projects. 
Design
Art Thatch
Art Thatch is made by combining round tubular threads of different lengths. When these layers of fibers are folded, it gives a massive, multi-layered effect like a natural thatched roof.
Mixed Thatch
Mixed Thatch combines Art Thatch round tubular yarns with different base flat threads. This combination brings a texture that is in harmony with the most natural for the roof system.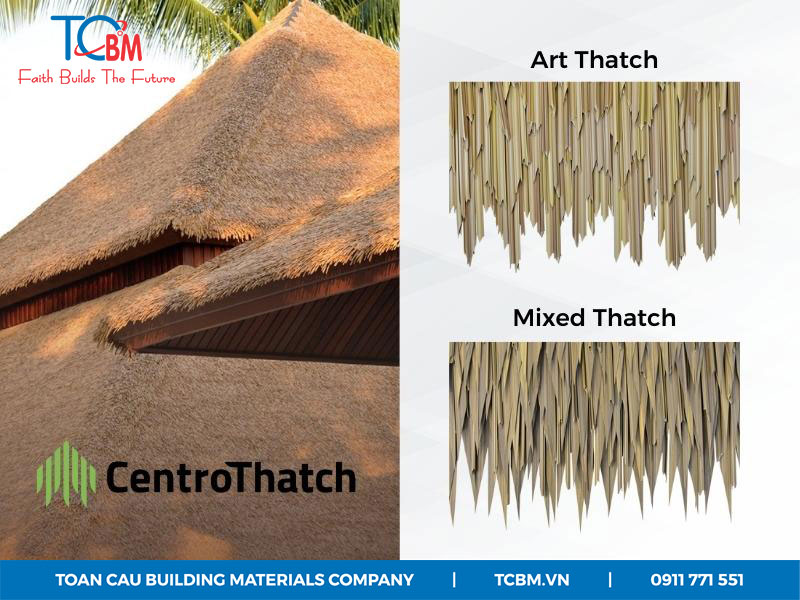 Art Thatch and Mixed Thatch
Color
Both Art and Mixed Thatch are offered in three tones as standard:
Baltic

Rustic

Vintage
3 colors of Centro Thatch
Benefits
Free of pests and parasites.

Easy and efficient installation.

Fuss-free maintenance.

Flexible combinations.

Versatile material for any kind of roof.

Professional expertise and worldwide experience.

Innovative complete solutions.
Tested and certified
Centro Thatch has been stringently tested and meets the following international standards:
Resistance against flying sparks and radiation heat: Certified by General Test Certificate by Materials Testing Office North-Rhine Westphalia.

Resistance to wind forces: Wind Tunnel Test by DNW1.

Resistance of roof construction to rain and wind effects in a horizontal direction to the roof: Test by TUV-SUD.

UV resistance for outdoor purposes: UV Tests (including Xenotest at the highest intensity for 4,000 hours) by CentroThatch's suppliers.
Application
CentroThatch is easily executed for small-scale projects such as gardens, market stalls, and advertising boards, or larger-scale projects including beach resorts and private residences.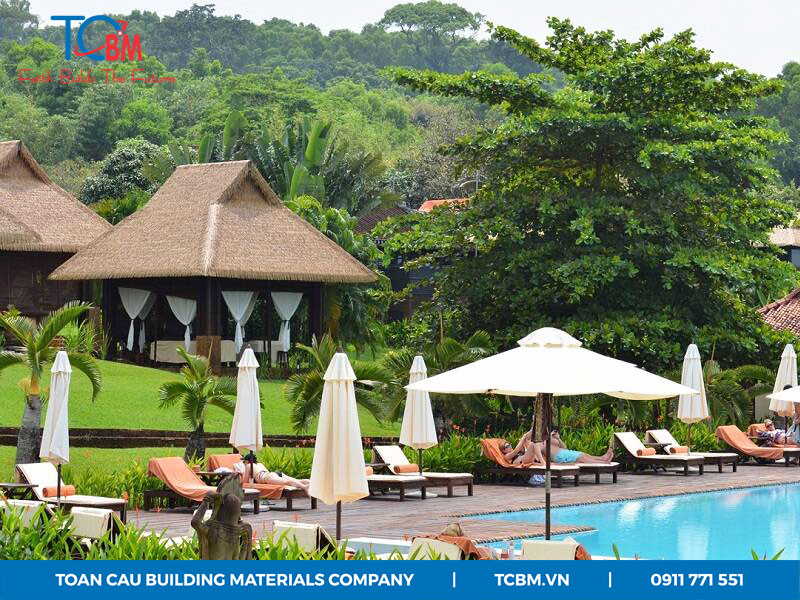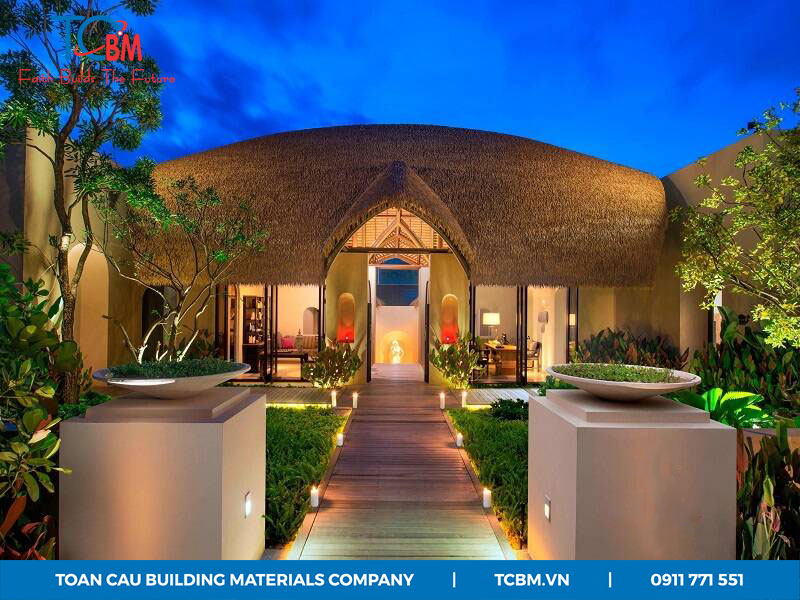 Building using Centro Thatch for roofing
Contact TCBM at hotline 0911 771 551 for advice and quotation.