Techical Data
MATERIAL

PVC

LENGTH

110-115 mm

COVER DIAMETER

500 mm

NORM PER M2

18 pcs

WEIGHT

360g/pcs

ROOF SLOPE

> 25°

PACKAGE

18 pcs/pack/1m2
CentroThacth ™ is a high-quality roofing first developed by Centrotec Sustainable AG, a company based in Germany. So far, CentroThatch ™ TC Roofing has been present in more than 50 countries worldwide and used by many customers. On the market today, there are many types of roofing with all styles and materials, but TC Roofing's products will bring higher quality, aesthetics, and a warranty period of up to 10 years.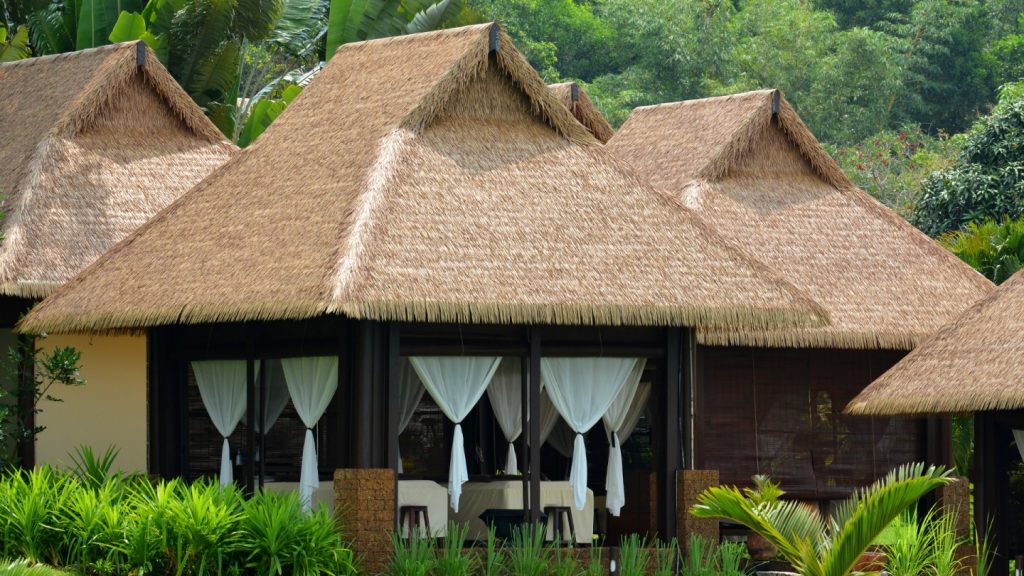 2. Composition and feature
CentroThacth ™ TC Roofing is made from sustainable materials with advanced technology to achieve certification for fire resistance, mildew resistance, and extreme weather conditions.
In addition, the unique thing about this product is that it is easy and practical to install because the flexible material does not require many accessories. With a rustic design, the CentroThatch™ thatched roof contributes to an idyllic atmosphere in harmony with the natural setting. TC Roofing also protects your home to be durable and safe, regardless of the harsh weather or time.
3. Design
3.1 ART THACTH
ArtThacth is made by combining round tubular threads of different lengths. When these layers of fibers are folded, it gives a massive, multi-layered effect like a natural thatched roof.
3.2 MIXED THATCH
Mixed Thatch combines Art Thatch round tubular yarns with different base flat threads. This combination brings a texture that is in harmony with the most natural for the roof system.