Techical Data
Length

1000 mm

Width

336 mm

Usable Area

3m2/pack
The roof is the most exposed and most direct part to the sun, especially townhouses, adjacent houses. IKO Shingles stone-covered roofing super glass biber is bitumen roofing that is both sound insulation, but also effective heatproofing. IKO-style IKO roofing Super Glass Biber fish scale effect is a natural stone-covered bitumen roofing product capable of sound insulation, insulation, waterproofing imported and distributed by VLXD Global company for many years.
1. Features of stone-covered bitumen roofing IKO Shingles super glass biber style:
– IKO Shingles stone-covered bitumen roof with a special structure consisting of many layers with the main component of an effective fire-resistant oxidizing bitumen layer that is both flexible and also has reinforced fiberglass carpets.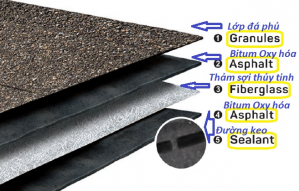 – The Opaque natural stone layer reflects against ultraviolet light, also known as UV rays, causing damage to the roofing and other related components. Illustration of the structure of the bitumen roof covered with Belgian imported IKO Shingles stone.
2. Outstanding advantages of IKO SHINGLES Stone Roofing:
– Bitumen is a material used in waterproofing technology, asphalt is a variant of this material. Most modern waterproofing materials have the appearance of bitumen layers.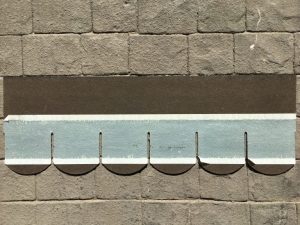 –Bituuglegle roofing covered with IKO SHINGLES stone applies modern technology with many layers between fiberglass combined with high-grade bitumen, natural ground stone covered surface.
– This type of bitumen roof covered with IKO shingles super glass style is used for many types of roofs, including vertical surfaces. High use helps waterproofing, good insulation, strong wind resistance, variety of colors, natural designs, suitable for the environmental landscape. Durability and long life, about 50 years.