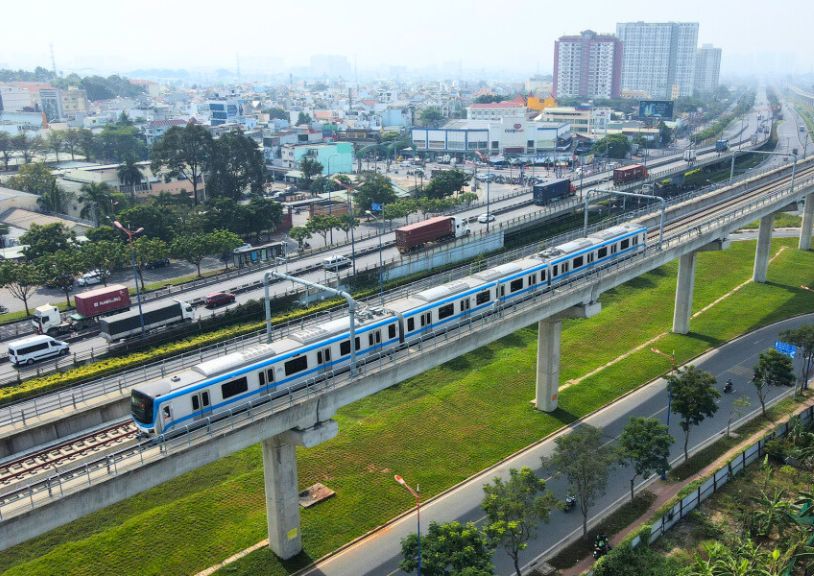 Ho Chi Minh City urban railway is the second railway in Vietnam, including eight urban railway lines with a total length of 169 km, one tram line of 12.8 km, and two long monorail lines. 43.7 km. The first line of the system is railway line No. 1: Ben Thanh – Suoi Tien was started in 2013 and has completed the elevated part and is expected to go into operation in 2021. Line 1 goes underground. 2.6 km long through 3 stations and 17.1 km overhead ride through 11 stations with a total length of 19.7 km.
Line 1 extends from Ben Thanh – a vital transit station in the city center. From Ho Chi Minh City to Suoi Tien – the gateway to the city and the place adjacent to Binh Duong and Dong Nai provinces, this is also the place where schools, industrial parks, and, in the future, hospitals. Urban is a vital traffic strategy of the city. In Ho Chi Minh City, the project uses three fireproof paint products, Flamebar BW11, FlexDrop Yong Won, and K-flex insulation, to meet the strict requirements for the quality of the supplies supplied for the strategic project.
Please get in touch with Hotline: 0911 771 551 – Email: toancau@tcbm.vn for more advice on Flamebar BW11 fireproof paint products and FlexDrop Yong Won flexible hoses imported and distributed exclusively in the market. Global Vietnam School.