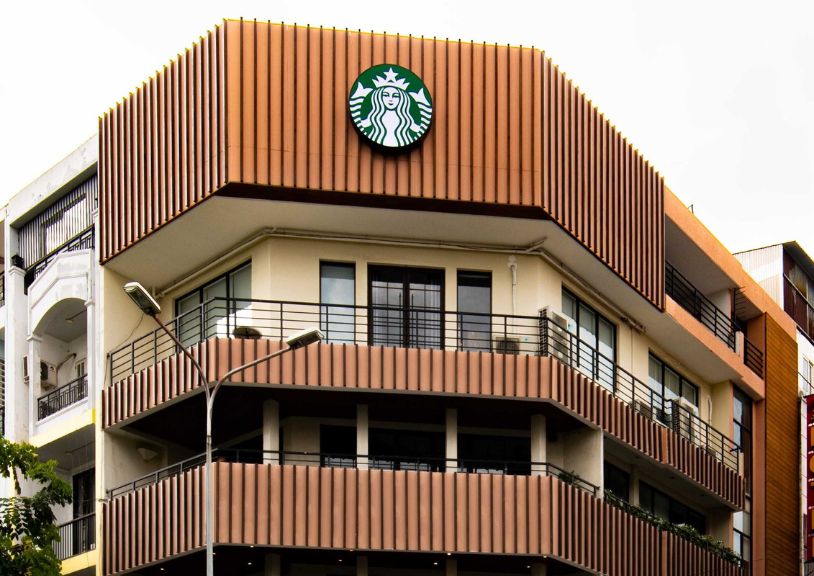 Starbucks coffee system (Starbucks) is a famous coffee brand worldwide. It was founded in 1971 by Mr Jerry Baldwin, Mr Zev Siegl and Mr Gordon Bowker at Seattle's Pike Place Market. Starting its business with a coffee shop 40 years ago, up to now, Starbucks has been located in more than 65 countries, has over 23.000 coffee shops and brought the best services and qualities to consumers. As a simple calculation, the Starbucks coffee system has served millions of drinks to customers worldwide every week.
Toan Cau Building Materials Company (TCBM) is pleased to be the exclusive distributor of Resysta Wood for the Starbucks coffee system. We are committed to superior product quality, providing a good experience for users.
Eco-manufactured according to Modern technology from Germany, water-resistant can be used for swimming pools and outdoor areas and has met the strict technical needs and requirements for protecting the ecosystem in the future. Particular composition with exceptional manufacturing standards to meet the high standards in buildings and buildings requiring modern aesthetics. Global Building Materials Company is pleased to supply resysta wood quality for the Vietnamese market. With a harmonious and unique combination of design, Resysta Wood has brought warmth, closeness, and friendliness to clients.