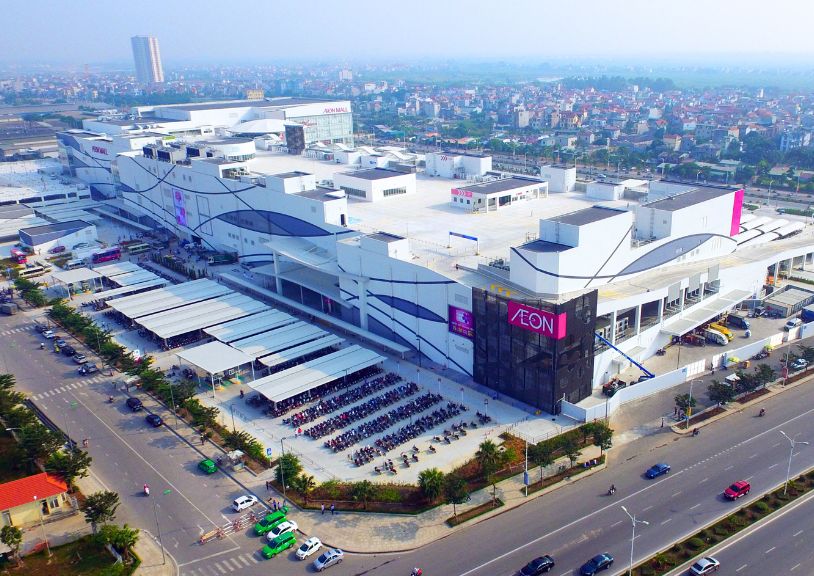 With a sales area of ​​16,000 m2, which is the largest in Vietnam, AEON Mall Long Bien is divided into several zones. Here is a collection of food and essential consumer goods for daily life; a textile area with practical garments suitable for many objects and situations; The home and entertainment area offers health and beauty products and electronic devices from Japanese brands. The products must go through a rigorous censorship process according to their standards.
Aeon Mall Long Bien said that, through combining with Japanese businesses, the company became the first retailer in Vietnam to provide frozen delivery service, along with other services such as babysitting room. Children, clothes repair service, same-day delivery service.
In addition to the commitment to safety, disaster and crime prevention, Aeon Mall Long Bien also arranges dedicated toilets for children. All bathrooms have diaper-changing beds and makeup corners (in the female toilet). , there is a nursery with a feeding place, baby strollers and benches for shopaholics to rest.
Global Building Materials Co., Ltd is pleased to provide quality FLEXDROP YONGWON FLEXIBLE PIPE for the project. Thank you for your trust and use.