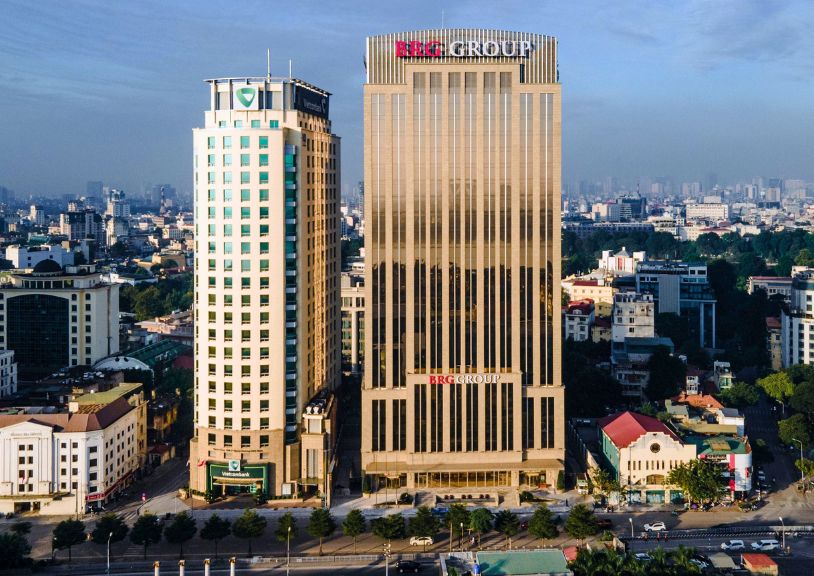 Project 198 Tran Quang Khai is a complex of offices for rent, service, and commercial centres, built on a land area of ​​6,500 m2, promising to become one of the most high-class office buildings in the area. The central location of ​​Hanoi. It is built on a total site of ​​2,363 m2, with a height of 21 floors and four basements designed according to modern standards with safety fire alarm system equipment to bring the most optimal solution for users.
Along with this equipment, the project uses specialized Flamebar BW11 fireproof paint for ductwork, manufactured using British technology, which helps the duct to withstand fire from 2 to 4 hours. This solution is simple to apply because after cleaning the surface of the chimney, we will spray a layer of fireproof paint on the surface.
Flamebar has a minimum thickness of 0.7mm, helping to create a safe protective layer for the duct. Flamebar fireproof paint has been tested and certified by ductile fire resistance standards such as BS476 Part 24 and ISO 6944 for up to 2 hours of fire with temperatures up to 1133 degrees Celsius.
This product line of fireproof materials for ducts is trusted to be used for many vital projects requiring strict safety requirements. With the advantages of performance and product safety certifications, Flamebar fireproof paint deserves to be a highly appreciated choice when investors look for it.
Please contact Hotline: 0911 771 551 – Email: toancau@tcbm.vn for advice on Toan Cau's fireproof paint products for ducts imported and exclusively distributed in the Vietnam market.