Techical Data
Compressive strength (at 10% strain)

325 kPa

Tensile strength

246 kPa

Shear strength

77 kPa

Adhesion strength between sheet and foam PIR

92 kPa

PIR . Foam Core Density

42 ± 2 Kg/m3

Dimensional stability

± 1%

Heat conductivity coefficient

0.017 ¸ 0.023 W/mK

Water absorption (% by volume)

0.2 ¸1 %

Usage temperature

-196 ¸ +205 Độ C

Soundproof coefficient (for 50mm thickness)

~25 dB
UPGRADE LEVEL OF WORKS
CONFIDENTIAL STEEL DESIGN
PIR wall panels have a modular structure, which helps to install quickly and save construction time. Moreover, the design of the screw mount contributes to the aesthetic appeal of the building.
Isopar Panel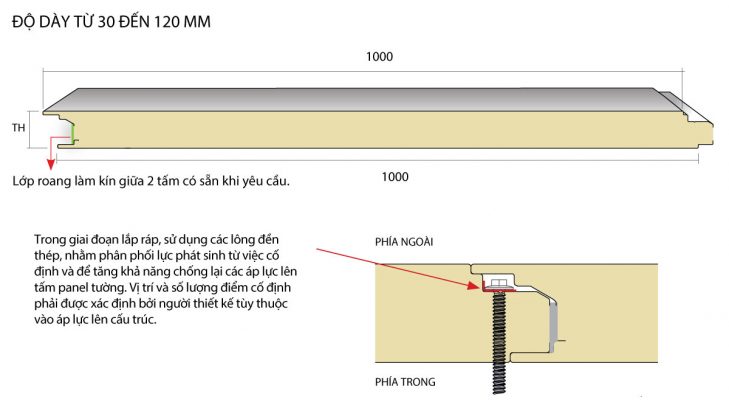 Link details
GP ISOPAR Application
Greenpan brand PIR panel is manufactured by the most modern production line at present, completely imported from Italy. The patented 2bGP technology, based on a mixture of foam molecules, creates microcells with leading heat-resisting performance, higher fire resistance, and user- and environment-friendly properties. use.
GP ISOPAR has a structure of 3 layers: tole – insulation core PIR – tole, high aesthetic screw mounting design, when finished, there will be no connecting screws on the wall surface, so GP ISOPAR is often used cover for the project.
Products are provided with a variety of thickness options from 50mm, 75mm … up to 200mm, meeting the different needs of the project.
The tole surface has 4 types of waves: smooth wave, rhombus wave, pattern wave and folded wave as shown in the picture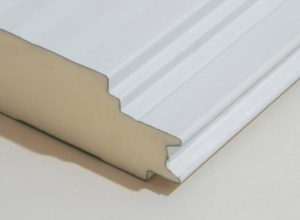 Outstanding advantage
Greenpan's ISOPAR panel meets 4 criteria:Efficiency – Durable – Convenience – Safety

Fireproof grade: reaching B-s1,d0 – the material does not drip when burning and produces very little smoke
Superior insulation, reducing power consumption by up to 30%
Durable structure, resistant to impacts, preventing rain from penetrating inside the structure
Fast construction: Modular assembly, shortening construction time by 50%
Cost-effective: Light materials, reduce structural costs by up to 20%
Product Certification
CERTIFICATION EN 13501 – 1
EN 13501 – 1 is the European standard that specifies a fire response classifier for products and building materials through fire response testing, Panel PIR Greenpan brand reaches B-s1,d0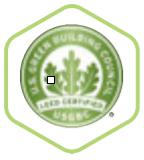 LEED CERTIFICATE
LEED (Leadership in Energy & Environmental Design) is a pioneering international standard on the issue of building energy-saving buildings and protecting children's living environment. issued by the Green Building Council of America
certificate of EN 14509 : 2013
EN 14590 : 3 is the European standard that specifies requirements for factories producing PIR insulation
GREEN MATERIALS

INSULATION CERTIFICATION

FIRE RESISTANCE CERTIFICATE