Technical Data
Compressive strength (at 10% strain)

325 kPa

Tensile strength

246 kPa

Shear strength

77 kPa

Adhesion strength between sheet and foam PIR

92 kPa

PIR . Foam Core Density

42 ± 2 Kg/m3

Dimensional stability

± 1%

Heat conductivity coefficient

0.017 ¸ 0.023 W/mK

Water absorption (% by volume)

0.2 ¸1%

Usage temperature

-196 ¸ +205 Độ C

Soundproof coefficient (for 50mm thickness)

~25 dB

PIR Greenpan thermal insulation paper double-sided sheet uses a specialized paper surface, which is quickly bonded to other materials such as cement and brick walls…
Application of GP ISPBOARD plate
Greenpan brand PIR panel is manufactured by the most modern production line, wholly imported from Italy. The patented 2bGP technology, based on a mixture of foam molecules, creates microcells with leading heat-resisting performance, higher fire resistance, and user- and environment-friendly properties.
Products intended for use inside floors, walls, or ceilings, are offered in a choice of 20mm, 30mm, 50mm, and 75mm thicknesses.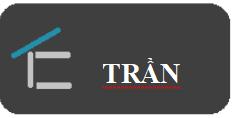 As a thermal insulation solution for roofs and ceilings, helping to reduce the amount of heat from the outside environment being transferred to the inside environment
They were used as insulation inside walls and walls. Foam core construction with an extremely low coefficient of heat conductivity and water absorption eliminates dew, prevents mould formation and helps save cooling electricity costs by up to 50%.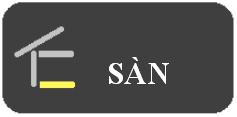 GP ISOBOARD paper double-sided sheet is applied inside the foundation, strengthening the enclosed space for the building, reducing the penetration and loss of heat from the ground below, and ensuring comprehensive insulation performance.
Outstanding advantage

Product Certification
CERTIFICATION EN 13501 – 1
EN 13501 – 1 is the European standard that specifies a fire response classifier for products and building materials through fire response testing, Panel PIR Greenpan brand reaches B-s1,d0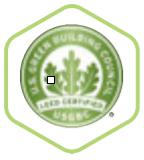 LEED CERTIFICATE
LEED (Leadership in Energy & Environmental Design) is a pioneering international standard on the issue of building energy-saving buildings and protecting children's living environment. issued by the Green Building Council of America
certificate of EN 14509 : 2013
EN 14590 : 3 is the European standard that specifies requirements for factories producing PIR insulation
GREEN MATERIALS

INSULATION CERTIFICATION
FIRE RESISTANCE CERTIFICATE