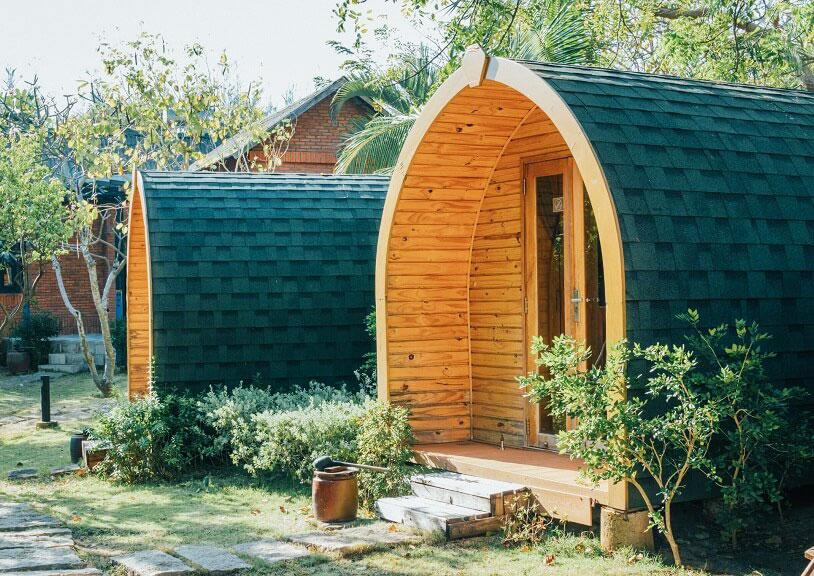 Zentado wooden Mobile House is a private small wooden house which effected as simple, smart and modern. The advantages of the mobile house are the following: This house could be able to move and reset up for all terrains in mountainous highlands, suburbs, coastal resorts, etc. It also is saved time and is convenient for construction. The mobile house is produced by ZENTADO, using wood as the main material with insulation Bitium stone cover outside. The 5-layer structure is extremely strong and stable. The wooden mobile house is full of equipment and facilities as same as a five-star hotel.
Toan Cau Building Materials Company (TCBM) is pleased to be the exclusive distributor of IKO Bitum Shingles Roofing for the Zentado wooden mobile house. We are committed to superior product quality, providing a good experience for users.
Roofing or Bitumen roofing with stone is one of the extremely popular materials used for concrete roofs or roofs with truss systems for private houses, villas, and resorts. IKO Shingles stone-coated bitumen roof sheets and roofs have many unique designs and beautiful colours.
IKO Shingles Cambridge layered effect bitumen roofing sheet is composed of a bitumen base reinforced with fiberglass, so it is completely waterproof and resistant to extreme weather conditions: overheating or too cold. Opaque-coated stone is mined from natural mines in North America and does not absorb heat, reflect, and resist UV rays.