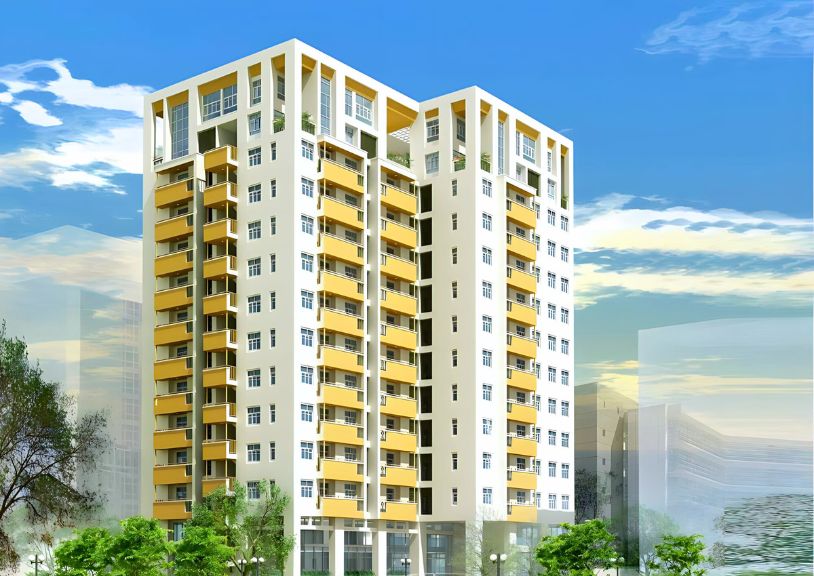 Thu Duc House – Phuc Thinh Duc Apartment Project (THD) is a new apartment project under the Phuoc Long housing project, Phuoc Long B Ward, District 9. This is an area being built in parallel with the intersection. Connecting both ends of the Saigon bridge, it is very convenient for employees to go to work in the city every day.
With a prime location only about 10km from the city centre and a convenient traffic connection with the Hanoi highway, Thu Duc City is the most optimal choice to solve the high housing needs of urban residents.
With a construction density of only 40%, TDH – Phuc Thinh Duc apartment building spends most of the area on green parks and other public works. TDH – Phuc Thinh Duc apartment building also inherits many welfare facilities such as: Located near Tay Hoa market, kindergarten, school, district administrative centre, medical station, bank, sports park, playground, etc. green trees… and utilities inside the apartment such as Commercial services, supermarkets, refreshment areas and fast food.
TCBM is pleased to supply the IKO Marathon 20 stone-covered bitumen roof product line for this epochal project. The IKO Marathon 20 roof line, originating in the US and Canada, is one of the most popular roof lines used in many large projects, resorts, and resorts across the country.
Thu Duc House – Phuc Thinh Duc apartment project (THD), completed in 2017, now has a beautiful appearance; customers who have needs can contact Global for information support product details.