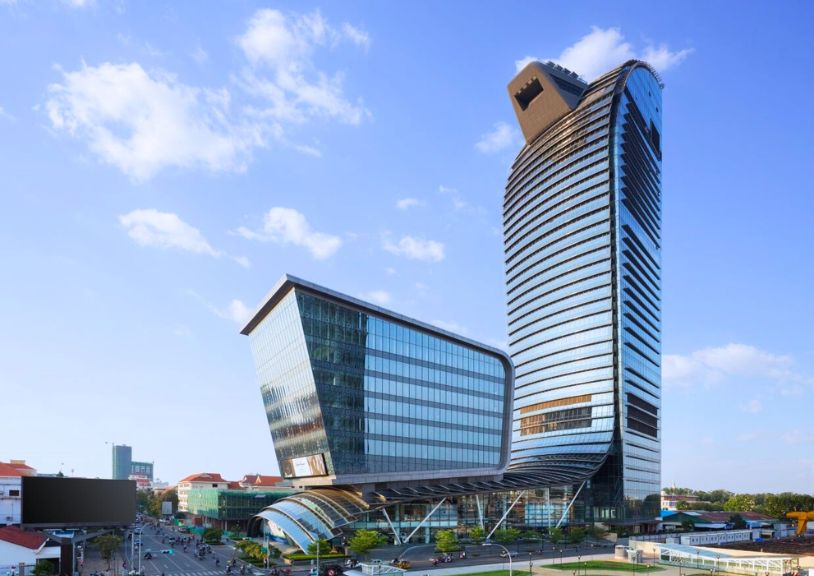 The Rosewood hotel is a project in Cambodia in the heart of Phnom Penh city center
– Location: 66 Monivong Avenue, Sangkat Wat Phnom, Khan Daun Penh, Phnom Penh, Kingdom of Cambodia
– Investor: Vattanac Real Estate Group; Completed: 2017
– Products provided: K-Flex ST Insulation products and Flamebar BW11 fireproof paint for ducts provided by Global Building Materials Co., Ltd – TCBM.
Located in Vattanac Capital Tower – the symbol of Phnom Penh's capital, in the middle of the administrative and cultural center along Preah Monivong Boulevard, Rosewood Hotel Phnom Penh has officially opened its doors to welcome the first guests on this day. February 12, 2018. As the tallest building in Phnom Penh, the Rosewood Hotel has a 360-degree view of Southeast Asia's most ancient city.
Rosewood Phnom Penh depicts the Rosewood brand's philosophy of "A Sense of Place" through a vivid scene of local culture, nature, and unparalleled personalized service within the hotel's space. Designed as a luxury villa, the hotel blends modern and traditional, honoring and presenting Cambodian culture in a modern, sophisticated, elegant style. This is also the first hotel of the Rosewood brand to be opened in Southeast Asia.