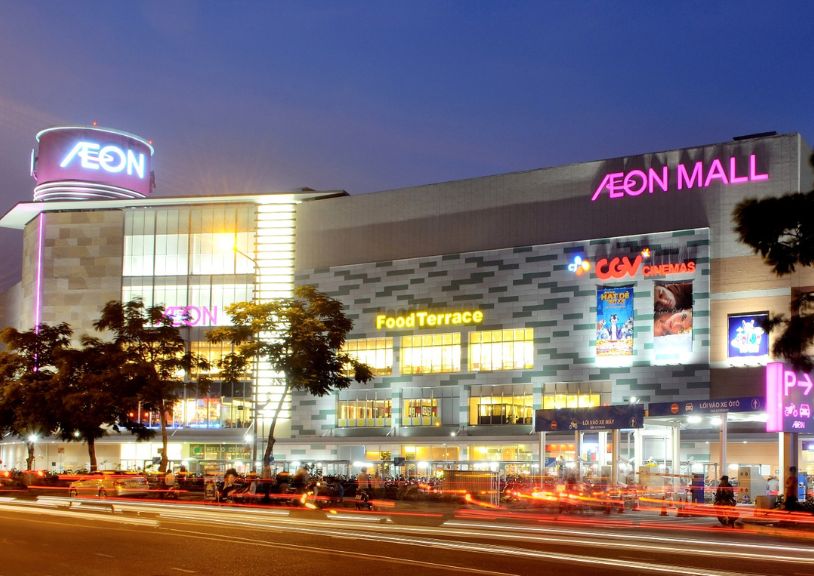 Aeon Mall Tan Phu (Aeon Mall Celadon) is Aeon Vietnam Co., Ltd.'s first mall, established in January 2014. This is the first shopping mall located in the suburbs of Vietnam, with a height of 3 floors and one basement of about 50,000 m2. AEON shopping centre has an outstanding design, modern and luxurious style. The centre includes supermarkets, luxury stores, entertainment, and sports. – Avenue: Tan Phu District, Ho Chi Minh City. – Completed: 2014. – Item: Item: Flame retardant paint Flamebar BW11
Toan Cau Building Materials Company (TCBM) is committed to providing customers with high-quality materials used in clean rooms that are not harmful to people and the environment. Solutions and products supplied by TCBM are used and installed in high-rise building projects, government projects, airports, metro stations, shopping centres, resorts, factories and hospitals.
Toan Cau Building Materials Company (TCBM) is pleased to be the exclusive distributor of Flamebar BW11, Flamebar Sealant, and Flamebar Gasket for AEON Mall Tan Phu. We are committed to superior product quality, providing a good experience for users.
This is a water-based fire retardant paint manufactured by a mixture of selected mineral particles from a low-permeability elastomeric binding compound. The product can resist fire from 2 to 4 hours with a straightforward construction solution and spray paint on the cleaned duct surface. Thicknesses range from 0.7mm to 1mm, allowing ductwork to be designed in a narrow space with high material requirements and low maintenance, especially in harsh environments. The finished system is tested to BS476 part 24, ISO 6944 standards up to a temperature of 1,133oC and is certified by LPCB, UL and Vietnam Fire Department.