Water resistant, sustainable and almost identical to tropical wood – all these characteristics open a variety of possibilities in using Resysta. Outdoor furniture, floor coverings and decks of ships are just the beginning. Further examples are house facades, wellness and wet areas. Resysta is not subject to any fluctuations in size caused by humidity and therefore is perfectly suitable for surface treatment. Whatever the future will look like – it is made of Resysta.
2. MINUMUM CARE MAXIMUM LOOK
Resysta is sophisticated as far as its look is concerned, but not very demanding in maintenance. The fibre reinforce hybrid material is absolutely water resistant. Therefore, cracks and splinters are a thing of the past. Also insects and fungi cannot harm Resysta. In terms of maintaining Resysta, the most important thing is:lean back and enjoy!
3. A GOOD FEELING WITH RESYSTA
Resysta does not only look like wood – it also feels like it. In order to achieve the typical "tropical wood feeling" a special procedure is applied. To touch Resysta does not only feel good, it also surpasses nature´s model in this respect. Thanks to its special composition, the surface stays free from cracks and splinters in the long term. Injuries caused by wooden splinters are therefore a thing of the past. Even after years, the future material ensures an agreeable feeling.
4. TECHNICAL & CHARACTERISTICS
Anyone working with wood will be enthused about Resysta. Like its natural model it can be sawn, drilled, painted, sanded or oiled. However, there is one decisive advantage: Resysta does neither crack nor splinter and its cutting wastes are 100% recyclable. The different profiles of Resysta are produced in an extruderand can be used for many applications.
5. LEED (Leadership in Energy and Environmental Design)
LEED was developed by the United States Green Building Council as a certification program for construction companies that wish to build green buildings or retrofit existing buildings to meet better environmental standards.

LEED certification is measured in points and it is based on how much a building reduces operating costs and overall impact on the environment.
7. CATEGORIES
Sustainable Sites – 26 Possible Points. Water Efficiency – 10 Possible Points. Energy and Atmosphere – 35 Possible Points.

Materials and Resources – 14 Possible Points. Indoor Environmental Quality – 15 Possible Points.

Innovation in Design – 6 Possible Points. Regional Priority – 4 Possible Points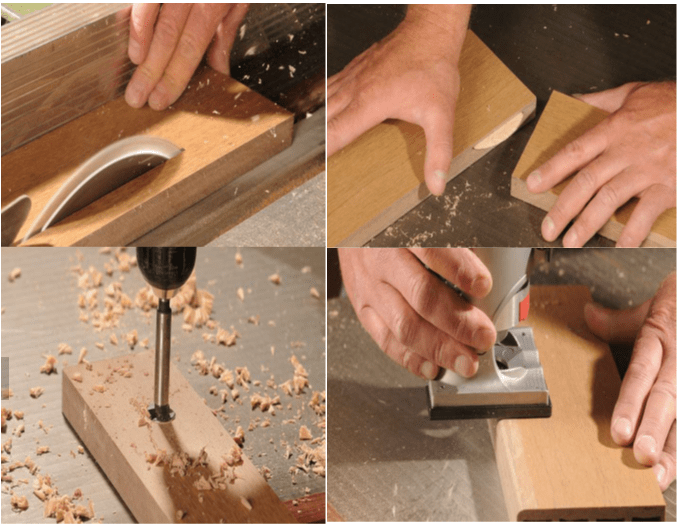 Please make sure there is sufficient ventilation for the material during storage. Do not store the material wrapped in plastic foil to avoid mould stains. Do not treat it with strong (e.g. acidic or chlorinated) cleaning agents.
Such may damage the surface of the material. For the design with colours, please only use Resysta glazes and sealers to obtain an optimum colour result and avoid discoloration
8. AWARDS
9. RESYSTA PROFILES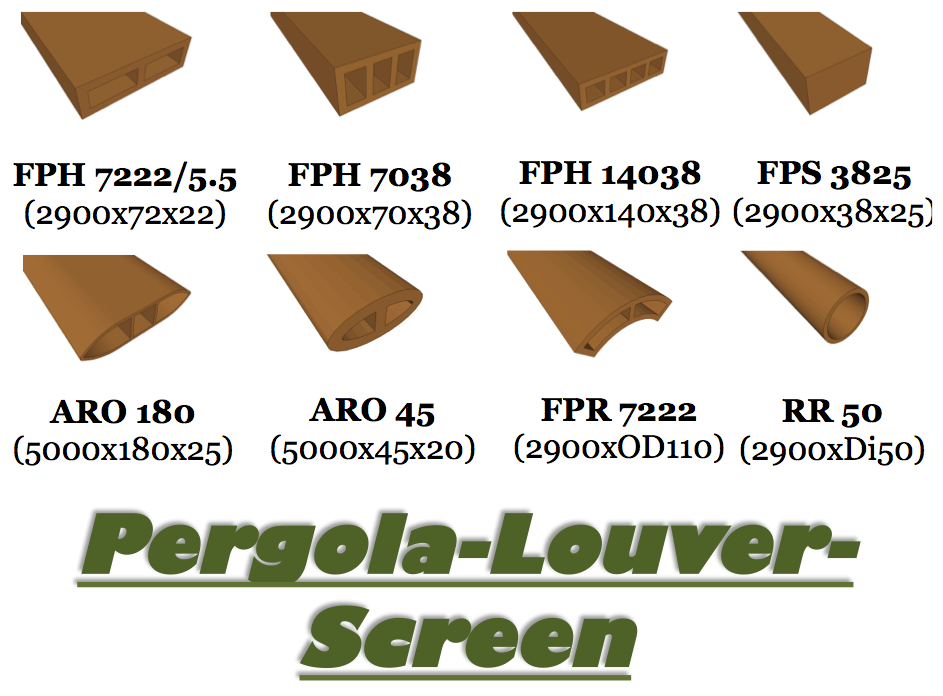 10. COLOR CHART