K-FLEX is a leading manufacturer of elastomeric, closed cell insulation products that are easy-to-use and deliver reliable and lasting performance.  Innovative and responsive to the market, K-Flex USA partners with our customers to provide solutions for demanding insulation applications.
In April 2012, K-FLEX was awarded with ISO 9001 certification by FM Approvals.  The independent certification demonstrates the company's commitment to quality and affirms that K-FLEX  has thoroughly documented its quality processes while meeting the stringent qualifications for the global ISO 9001 standard.
We are proud to sypply the K-Flex product which serves the Plumbing, HVAC/R, Commercial/Industrial, Marine, Oil & Gas, Acoustic and OEM Markets.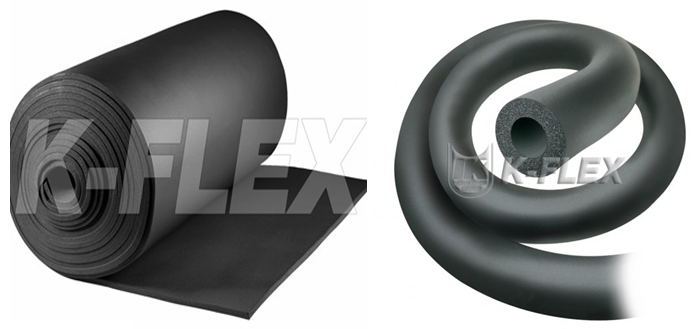 K-Flex ST CLASS 0
The completely Closed cell structure by cross-linking polymers ensure a consistent insulation property in the body of insulation. It offers the best resistance to water vapour ingress thus maintain the thermal conductivity of the Insulation
K-FONIK OPEN CELLS is a thermal-acoustic insulation material, ideal for sound absorption applications. It combines excellent acoustic performance and insulation characteristics. Supplied in different formats and thicknesses, based on customer requirements.